About
BIPOC Coffee Talk Inc.
We are a discussion-based non-profit located in Saskatoon, Saskatchewan (Treaty 6 Territory and the Homelands of the Métis). We are committed to addressing and embracing lived experiences of being BIPOC by providing a platform for interested speakers.
1/Sept/2020
BIPOC Coffee Talk Inc. was conceived
Black Indigenous and Persons of Colour Coffee Talk Incorporated (BIPOC Coffee Talk Inc.) was founded in 2020 by co-founders Theodocia Quagraine and Dyana Castillo. After having a candid and open conversation about race they found solace in their shared experiences. Theodocia and Dyana decided to form the discussion group soon afterwards to reach other People of Colour who are seeking the opportunity to share their experiences or observations of oppression. All are welcome.
5/Nov/2020
Virtual opening ceremony/Q&A
Our inaugural event was held virtually on November, 2020. During the event we introduced our group, shared our mission and vision and got a chance to meet interested participants. We ended the event with a Q&A session.
21/Nov/2020
First Virtual Discussion
Our first discussion was done virtually, the topic was cultural assimilation. We had a total of 10 participants, 7 being BIPOC. 
1/Sept/2021
Officially registered as a non-profit organization in Saskatchewan
Coincidentally we officially registered as a non-profit organization exactly one year after our founding date.
Saskatoon discussion group BIPOC Coffee Talk YXE creates opportunities for connection
Julia Peterson · CBC News
BIPOC Coffee Talk YXE dicusses belonging, anti-racism and microagressions but has to stay virtual
Saskatoon group provides safe space for BIPOC to share experiences
Jocelyn Bennet, Saskatoon StarPhoenix
A new non-profit in Saskatoon gets set to host their first in-person event
Saskatoon organization is inspiring and empowering Black, Indigenous, and people of colour through conversation
Saskatoon Morning with Leisha Grebinski
Meet
Tino the Anti-racist Cat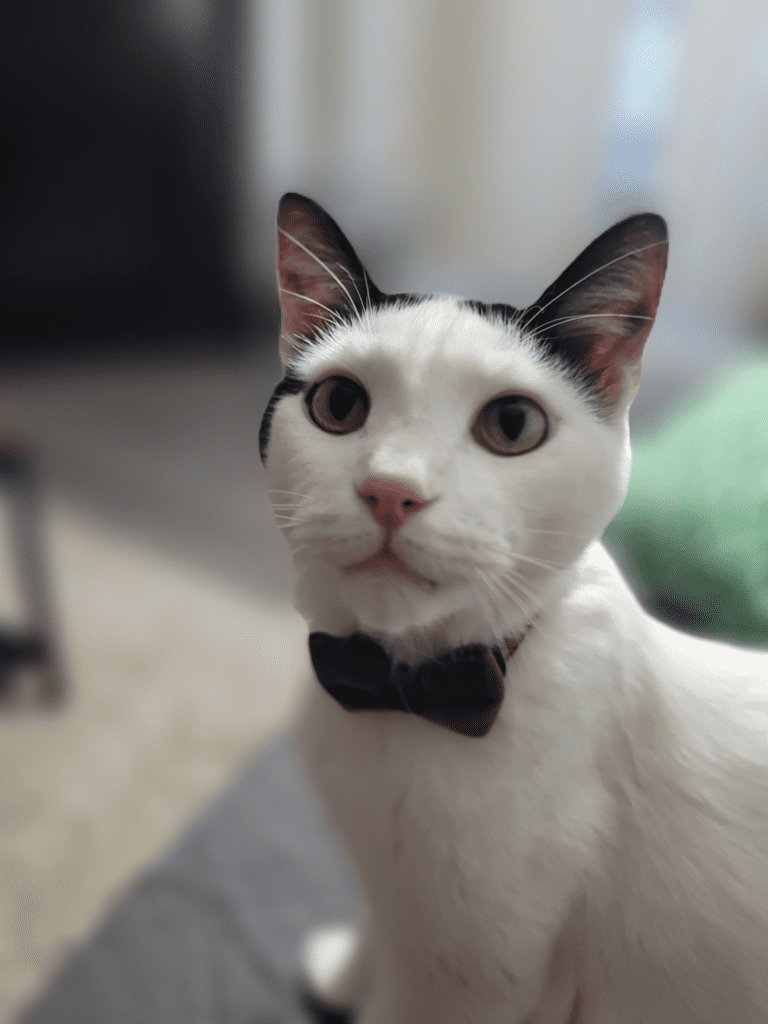 Tino
The Anti-racist Cat
Tino is a friendly and energetic white and black domestic shorthair cat adopted from SPCA Saskatoon in December of 2019 by his human Theresa Quagraine. Tino loves belly rubs, treats, playing, and being an anti-racist. Follow Tino the anti-racist cat on BIPOC Coffee Talk's TikTok account for information on anti-racism.